Where cultural wonders await
To get a taste of the country's history, and its Islamic heritage, the beautifully designed Museum of Islamic Art (MIA) and the National Museum of Qatar (NMoQ) offer a window into a past world.  The MIA charts 1400 years of Islamic history, while the NMoQ's interactive exhibits allow visitors to walk through the history of the region. 

Qatar's storied pearling industry can be explored at Al Zubarah, once the largest pearl harvesting and trading centres in Qatar and today a UNESCO World Heritage Site, just north of Doha. The historic Zubarah Fort been transformed into a museum displaying diverse exhibits and artworks. Visitors can explore partial excavations dating to the 17th century, with the remains of palaces, courtyard houses, mosques, defensive walls, streets, a canal and cemeteries. Murair Fort, a ruined and abandoned castle built by Al Bin Ali of the Utub tribe in 1778, is adjacent to the site.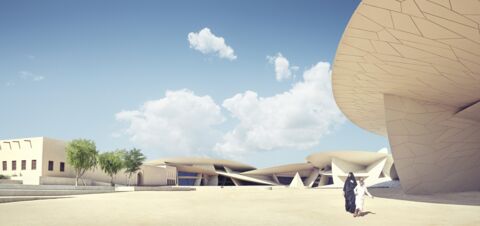 Experience the past, today
To experience living history, visitors can take their pick of traditional sports, markets, or art – and witness a people who embrace modernity yet remain rooted in rich tradition.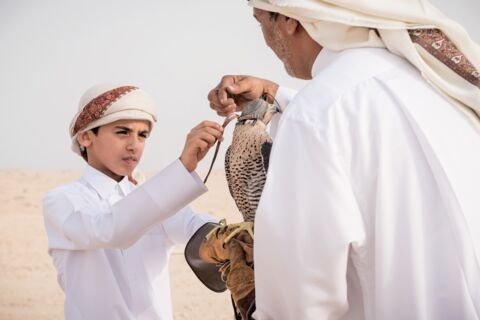 Marvel at the Arabian horses at the Al Shaqab Equestrian Centre or watch camel races at Al Shahaniya race-track, where robot jockeys sit atop camels.  Souq Waqif, built on the site of an ancient market, is where travelers can hold a falcon in their hand, or feel like Midas in the shimmering alleys of the gold souq. The alleys of Souq Waqif are alive with living history, and keepsakes. Katara Cultural Village, home to galleries, theatres and concert halls, is a guardian to the heritage and traditions of Qatar, and a place to experience festivals, performances and exhibitions.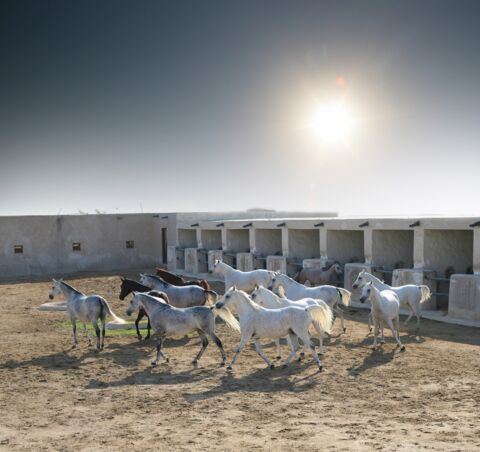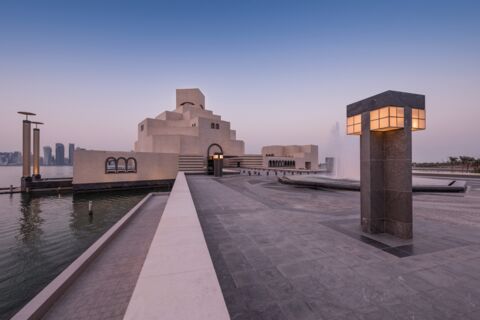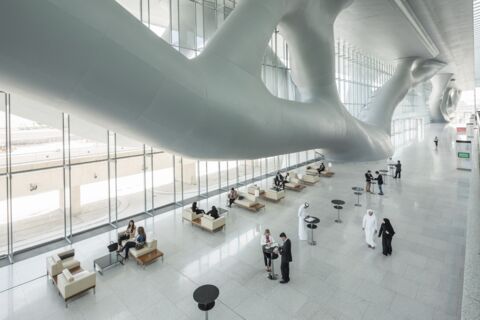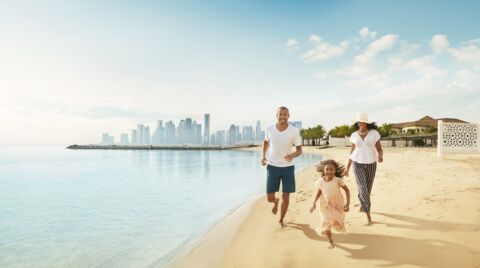 item1
item2
item3